Installing itch on Windows
If you encounter any problems installing the app, get in touch with itch.io support.
Verifying the installer
All our installers, along with the application itself, are digitally signed with a certificate to the name of itch corp.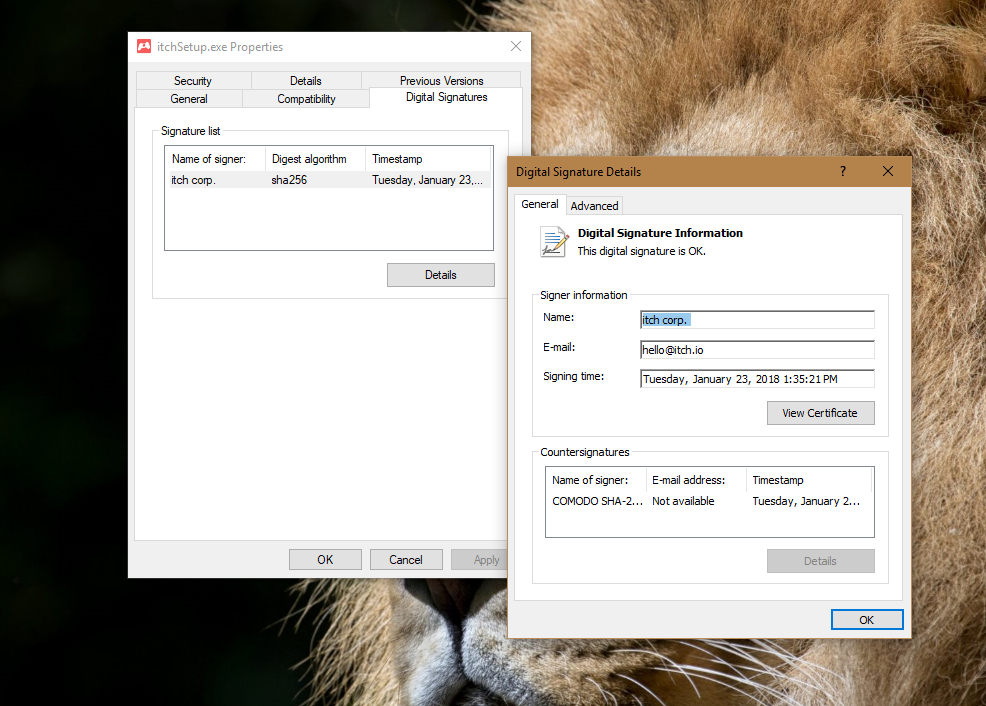 Open this dialog by right-clicking the installer, and choosing 'Properties'.
It's a good habit to verify the signatures of executables you download — if you encounter an installer that pretends to be the itch app, but doesn't have our digital signature on it, you should not use it.

(Even the canary version is digitally signed with the same certificate.)
Antivirus software
We often release new version of the itch.io app or the components it depends on.
You might encounter screens like these if you have a third-party antivirus installed: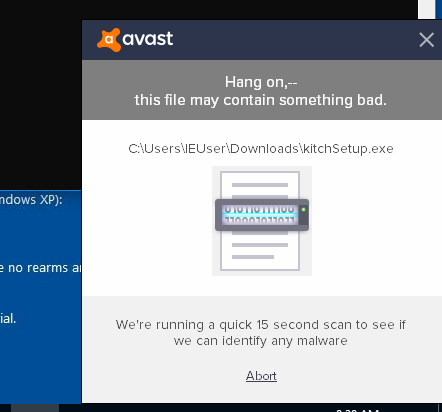 We're working with Antivirus vendors to suppress these, but in the meantime, if you trust us, you can add the following locations to your whitelist:
%LOCALAPPDATA%\itch
%APPDATA%\itch\broth
%APPDATA%\itch\prereqs
"broth" contains components required for the itch app to run properly.

Don't add the entire %APPDATA%\itch folder as it would prevent your Antivirus from scanning the games you're install.
Updating
When a new version of the app becomes available, "A new version is available" shows up in the top right corner.
Clicking it allows you to restart into the new version.
Uninstalling
itch can be uninstalled from the Apps & Features section of the Windows 10 settings: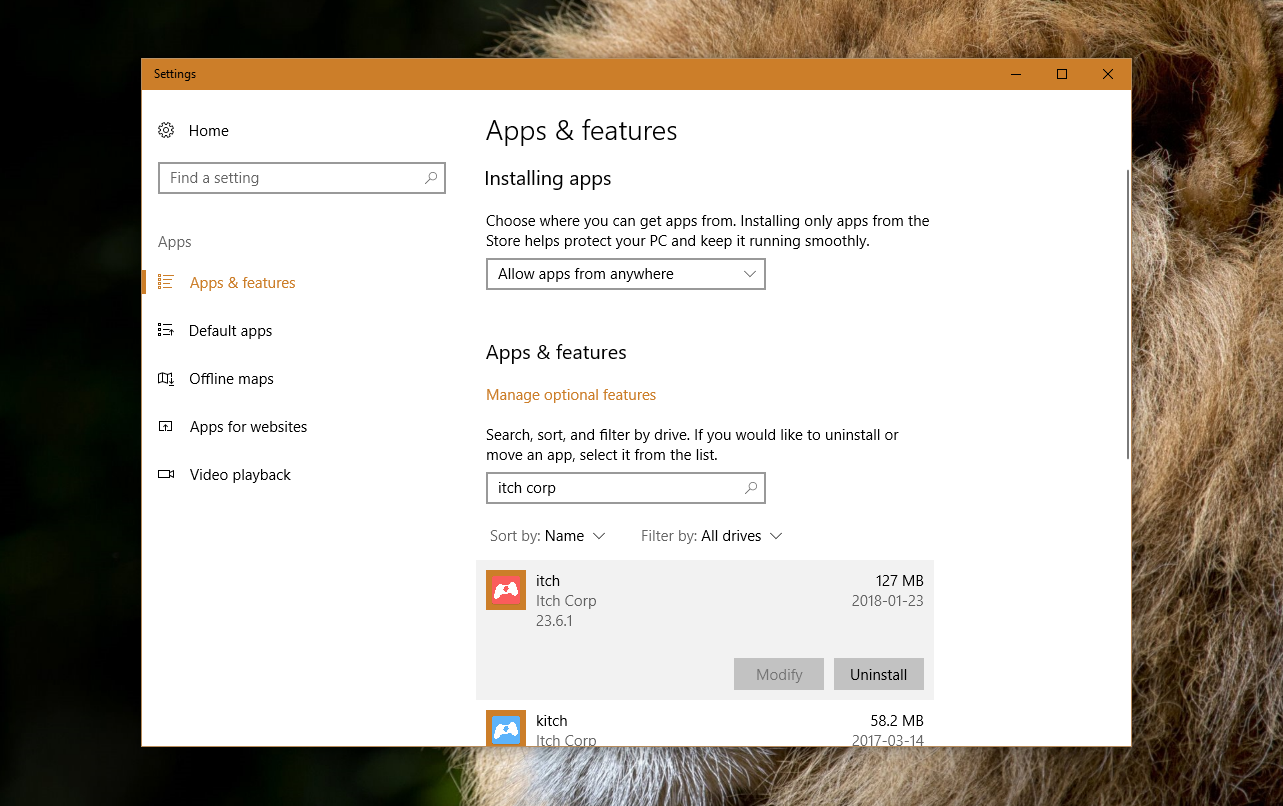 For older Windows versions, use the Control Panel as usual.
Note: uninstalling the itch.io app does not wipe the %APPDATA%\itch folder, which contains all your installed games, local database, web session data and cache, and so on.

If you really want to delete it all, you'll need to take care of that folder too.